According to a recent study compiled by the Flexera Group, they have seen growth of 93% in companies looking to develop a multi-cloud strategy compared to 84% in the year prior. As is illustrated by the graphic below, far more companies are adopting multi-cloud. Naturally there is good reason for this, the key reasoning highlighting this includes:
Best in class platforms
High availability/redundancy
No vendor lock-in
Leveraging high innovation and R&D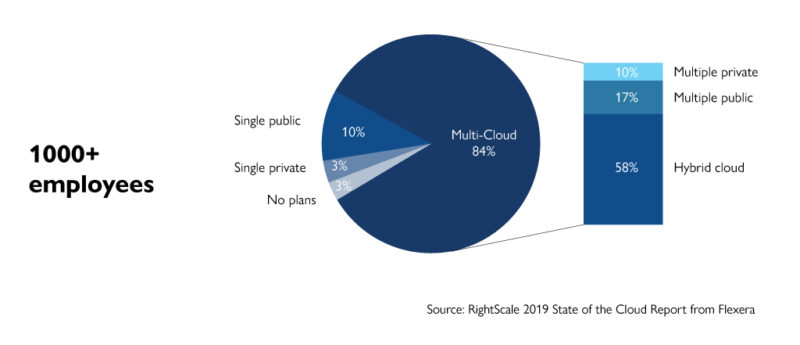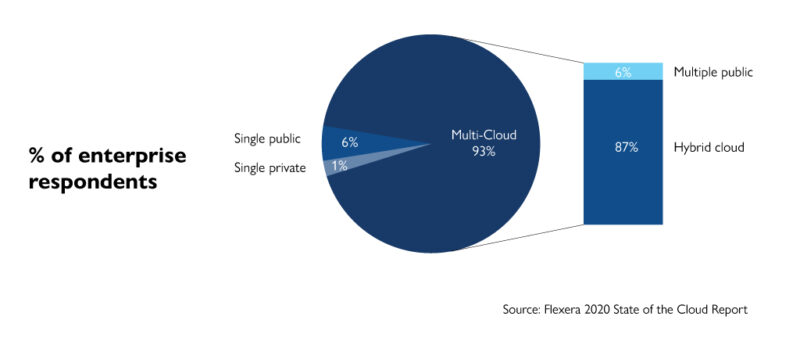 We are certainly seeing this trend across our customers who are adopting a multi-cloud approach. Our customers are combining the power, flexibility, elasticity and innovation they are getting access to via the Hyperscalers together with their traditional CSP's (Cloud Service Providers) and own Datacenter (DC) environments.
The necessity of having a Cloud Management Platform (CMP) in place is becoming an extremely necessary requirement for organizations running a multi-cloud environment. Whilst multi-cloud undeniably has great benefits for organizations, it does create challenges with regard to a single view across the multi platforms and environments an organization has deployed as well as the provisioning and management of workloads.
With CloudBolt, iOCO is able to provide a single view through the CloudBolt portal, allowing a customer to deploy workloads, visualize the costs of all their platforms, enable charge back models to the business and deliver cloud automation. Over and above this, we have seen organizations obtain better governance, security and operational efficiencies through the utilization of a CMP tool.