Informatica is the global leader in Data Applications, trusted by global organisations to provide the insights into their business. Whether you are tackling complex data challenges, driving innovation, or disrupting your industry. Informatica helps you succeed on your journey with the transformative power of data. Informatica AI-driven Intelligent Data Platform fuels all your data management needs, no matter how much data you have, what it is, or where it's located.
iOCO is an Official Informatica Partner. Our people ensure that deep data domain knowledge and product expertise, will translate into success for your digital transformation initiative
Disrupt Your Competitors
In a world punctuated by digital disruption, data is your greatest source of market differentiation. In an era where data is the new and trusted currency, traditional approaches to data management won't buy you much value. It's time to disrupt or be disrupted. Unleash the power of your data to fuel intelligent disruption by creating opportunities, solving complexities, and accelerating innovation, all while defending against market, business, and technology disruptions.
Any Data
Use any data from anywhere in any way. The platform collects data from even the most fragmented sources across complex hybrid enterprises. It connects:
Any data type: Structured, semi-structured, and unstructured data
Any integration pattern: Batch, real-time and streaming, or API
Any metadata: Application, pattern, and product-aware
Any source: Databases, data warehouses, applications, big data systems, IoT, social media, and so on
Any location: On-premises, cloud, hybrid, and big data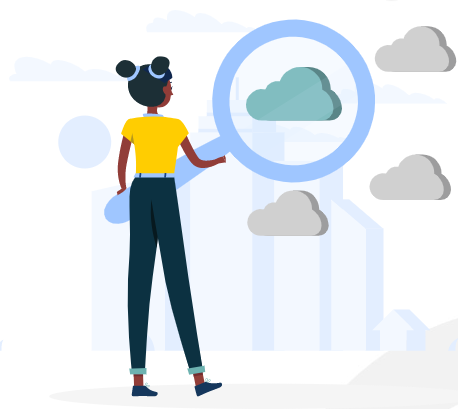 It transforms that data into trusted, secure, governed, accessible, timely, and actionable intelligence, enabling the intelligent digital transformation of organizations with the thorniest data challenges.
One Platform that does it all
You can use Informatica's Data Platform to grow and evolve at your own speed. Because it is modular, you can start with a single Informatica product or solution and add data management capabilities as your needs require.
Why iOCO
With iOCO as your data journey partner, explore a wide range of data journeys
Move to the Cloud
Multicloud. On-Prem. Hybrid. Approach your cloud your way
Fuel Data Governance & Privacy
Build a foundation of trusted data across your entire organization
Provide Analytics Insights
Accelerate your data & analytics for a hybrid world
Drive 360 Engagement
Create a trusted 360 view of customers, products, and suppliers
Transform Customer Experience
Bring your customers into focus to deliver the next best action, every time
Protect Customer Data
Detect and protect sensitive customer data wherever it may reside in the organization.
Drive Insights from Streaming Data
Capture and understand critical events in real time to improve decision making and respond rapidly.
Simplify Analytics Architecture
Replace complex point-to-point data integrations with a simplified, managed, and governed data architecture.
Deliver Fast Cloud
Find, enrich, prepare, and deliver accurate and consistent data you can trust to power quicker business decisions.
With data sources, datatypes, data volume, and data endpoints growing all the time, the need for data integration has made it one of the most critical applications many organizations have to manage. To help with this fragmented data and create data integration and data governance processes that deliver a competitive advantage, organizations need expertise in transforming data into actionable information.
iOCO Informatica services is uniquely qualified to support data integration projects ranging in scope from entry level to mission critical. The technology is platform agnostic, allowing our customers to integrate any data with any systems.
We have entered the Petabyte Age. Only several years ago, a 300 GB data warehouse was considered huge. Today, leading organizations run terabytes or petabyte-scale data warehouses, but traditional analytic platforms are not suited for the scale and complexity of such big interaction data as social media content, sensor and machine information, call detail records (CDRs), and Web logs.
Organizations need a new approach to harness unstructured and multi-structured information and to combine it with ever-growing volumes of big transaction data (from data warehouses, ERP applications, and OLTP systems).
The shift to the cloud compels architects to develop a combined data and application integration strategy that considers how on-premises and cloud application and data services co-exist and integrate to fulfil the role they were deployed for. If an organisation is truly to move to the cloud there will be a strong requirement for an end to end data platform that will handle all data movements. This is where Informatica Cloud offering plays a vital role with a complete stack.
Informatica Intelligent Cloud Services (IICS) offers the means with its integration platform as a service (iPaaS), a hybrid integration platform, to integrate and offer data and application services deployed on-premises and in the cloud.
A master data management solution is the glue that binds your systems and information together. It's the single source of truth for your data-driven digital transformation, providing trusted, accurate, complete data for your customer experience program, marketing and sales operations, omnichannel retailing, supply chain optimization, governance efforts, compliance initiatives, and more.
MDM creates high-quality data that helps you improve business outcomes with trusted, relevant, and authoritative information.
According to a Harvard Business Review study, only 3% of companies' data meets basic quality standards. With the Informatica Intelligent Data Quality and Governance portfolio of products, organizations like yours have been able to consistently improve the quality of their data, trust their results, and power their data-driven digital transformation.
Ensure that data, regardless of its volume or type, is of the highest quality so you get accurate analytics, improved customer experience, and streamlined migration to the cloud or a data lake.
As organizations embark on digital transformation, there is a clear need for data privacy and protection. New and expanded data privacy laws with growing enforcement of user rights for appropriate data use are a challenge for today's enterprises, which have more data, more applications, and more locations than ever before.
The Informatica Data Privacy portfolio helps organizations protect their data in a constantly changing environment. Our data privacy solutions are designed to help you discover personal and sensitive data, understand data movement, link identities, analyze risk, and remediate problems with AI-driven automation
Start the conversation
Ready to talk about how we can help you